Pressing machines are used for compression and rolling for not only battery electrode materials but also circuit board material.
Machine specification is able to be selected as customer's necessities: a heating type and/or a high pressure type.
ELECTRODE PRESS MACHINE(720kN type)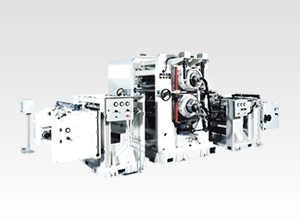 APPLICATIONS

Secondary battery electrode

FEATURES

Adopted constant pressure
Protection system for steel roller

SPECIFICATION

Line pressures 2,000 kN/m and more
*
Click here
to send an inquiry about the machines or to consult the specifications.